The first questions anyone asks when starting a job are:
1) What am I going to get paid?, and
2) When am I getting it?
I knew this when I was a kid...
I remember my first job. My Mom's best friend, Kris, had a book store that sold knick-knacks and shirts and cards and stationary. It was called The Good News General Bookstore and was located in Katy, Texas. I was in the third grade, and Katy was still ten miles outside of Houston- to the west. Eventually, Houston absorbed that small town that was more like Mayberry than Mayberry itself.
Kris started carrying generic Transformers and Go-Bots back when those were "in." Turns out,
the ones she had were bigger and better than the real thing. The only problem was that she didn't know how to "transform" any of them. She stayed late at the store the night they first arrived trying to twist arms and legs into airplanes and cars to no avail. The 8-year old version of myself walked in the next day and transformed them all in about 5 minutes each.
With that I was offered a job.
"How much will I get paid?" I asked.
I remember Mom's "Mom-look"- that gaze mothers give you when you're not really in trouble but they wish you would have said something different or just not said anything at all. (It's the same look you give if you ever hear your own kids curse. You can't blame them, because you know they had to get it from "somewhere.")
Anyway, this was my mother's dear friend. It was a new store. She was thinking maybe I should just help out. It hadn't taken that long to make the transformations- and, plus, I had gotten to play with the toys in the process.
"I'll pay you $1.00 an hour," Kris offered, violating every child labor law on the books.
That sealed it. I accepted and was hired on the spot.
Now, think about that. Even as a kid I knew that the first question you ask when you start any business venture is simply this: How much and when do I get paid?
Why didn't we ask that question here?
It's odd, because most of us got involved in the Young Living business without ever asking these fundamentals- things we knew to ask when taking odd jobs like cutting grass, washing cars... and even taking "real jobs" like the careers many of us have worked...
Why?
Well, most people got into the YL World swearing up, down, left, right... that they would NEVER, EVER do the business, right? In fact, I only know a handful of people who sought this for the business opportunity. Most people just "got in" to get some products they love, not to run a biz. Most people had a health reason for pursuing the products, too.
That said, after getting real results, these users began talking...
People began listening...
Those people wanted the SAME results...
So they got the products...
Before long, a small business was formed...
And it became larger...
Now, we've got to learn it!
Alas, here we are- some of us with an "accidental paycheck" that we've decided to grow as great stewards of the blessing we've been given. And now we need to know how you get paid. You see, understand what you get paid to do actually shows you what to do and what not to do. It gives you real cues as to where to invest your time to make the most of your business.
In this video, taken from the #Overflow business builder's workshop, we walk through the compensation plan- and talk through some of the confusing terms.
After watcing this video you'll understand terms like-
* Rising Star Bonus (and why it sets you up in the beginning for long-term success)- even though you'll want to watch this video here to go deeper on this topic
* Generations (and how hitting Silver is really when the "big" money starts to kick-in- with unlimted potential)
* The Fast Start Bonus, Enroller, Sponor, and other terms that comprise the alphabet soup of an extremely generous compensation structure.
These concepts are more than just info- they're tools that will help you build your business while structuring for long-term health and growth. At the end of this video, you'll understand the comp plan- and you'll be able to teach your team the basics. Plus, knowing what you get paid for will show you
1) how to structure your team, and
2) where to invest your best efforts.
17 points in the video
To help you follow along, here are 17 points we talk through during this presentation on the Young Living compensation plan. I know, 17 sounds like a LOT- in fact, if you're heard either of us chat on a Facebook live or speak at a "real" event, you know we like to just leave everyone with a single idea- on takeaway.
Since we can't really do that with the comp plan (other than emphasize that "once you understand the comp plan, you know what you get paid to do and what you don't get paid to do, so you know how to focus your time + efforts), here's the rundown...
Again, once you understand the basics of the comp plan then, really, you know how to structure your business long-term. And, you know where to focus your efforts.
Here are the 17 points we cover:
1. The first step in running a business- or doing any job- is understand when and how much you get paid.
(Of course, start working now- you don't need to understand every single nuance in order to run a great biz that's EXTREMELY profitable!)
2. Understanding the rules of a game shows you how to win that game. The same is true of the Young Living compensation plan. Understanding how you get paid shows you where to focus your efforts so you can be successful.
3. Young Living (YL) does not pay you to "sign people up." Though you are paid when people sign up, understanding this subtle nuance here is important. You are paid to educate those whom you personally enroll- and you are paid when they enroll someone.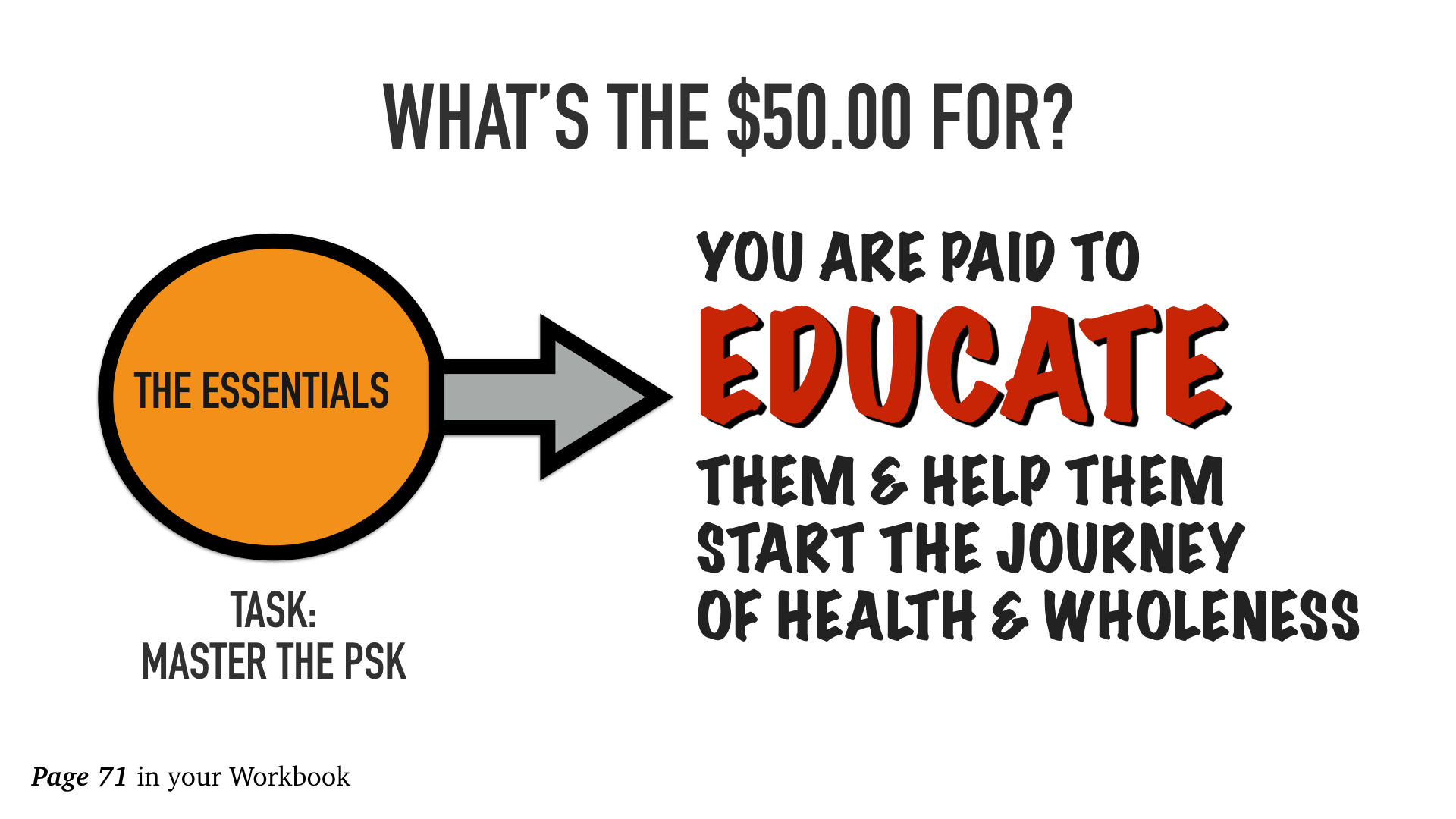 4. YL pays you off volume and rank. Understanding the Unilevel Commission helps you understand the "volume" side / understanding the business builder ranks help you understand the "rank" side.
5. The Rising Star Bonus is an "early" bonus that sets you up for long-term success. It shows you how to structure your organization, emphasizes the need to build through your team, and gives you clues as to how many "legs" you need to hit the highest rank in YL.
6. You are paid more as you rank up. Face it, rank matters. Understanding the ranks and terms like Generations, Commissions, and Shares helps you see how much you can truly get paid as a leader in YL.
7. There are amazing rewards in addition to the financial incentives YL offers. Each of those come with specific business builder ranks along the way.
In fact, if you haven't read the post on the Elite Express yet, you need to review it! It gives you the pathway- and the pace- to rapid success!
8. Notice that there are 2 groups in your Downline. The majority of people in your organization are not business builders. If you focus only on "recruiting" business leaders, you'll overlook the vast majority of potential customers that will help you build an amazing Downline.
9. You don't make commission off everyone in your organization. However, everyone on your team is important to your success.
10. You've got to play in order to get paid. You've got to work each month, and you've got to order each month.
11. The clock resets every month. You'll need to "make rank" again. Since YL works on a monthly clock, it makes sense to schedule your "business flow" and your business rhythm to a monthly cycle of activities as well.
Note: though, if you're doing the three items listed at the bottom of this page, you won't be "starting over" each month, though!
12. Stuck? Let's get unstuck! Here are a few tips: evaluate how much time you're investing in your business, consider whether or not you're working through your team (or if you're just doing everything yourself), and make sure you are training them (on products, not just business).
13. The market isn't saturated. Sure, after living in "essential oil" world for a bit, it seems like everyone you know is a member of YL. Let's be real: that's not the case. Most people you know have no idea what an essential oil is; the majority if your friends still haven't heard about YL.
14. Be sure to invest back into your business each month. All of the money you make is your money, but it's not all there for you to spend on yourself. Like a good business owner, pay yourself a portion of that money that you make, but make sure you set some aside to run the business for long-term health.
15. Momentum is one of the greatest forces you have. Use it to your advantage. When things are going well, don't coast, use the weight of the momentum to carry you faster further.
16. Avoid the trap of negative comparison. On the other hand, positive comparison can show you the possibilities that are available for you, too.
17. Settle into your pace and work for the long-haul. You're not racing against anyone else. You're doing this as your dream. Work the pace that works for you- just be sure you do it consistently.
Don't get overwhelmed, b/c we can boil it down to the three...
All that said, here's what you need to know: the only three things that will actually GROW your business are the following:
* new enrollments
* repeat customers (i.e., moving those members to Essential Rewards, as opposed to having to chase new enrollees just to maintain volume each month)
* multiplying leaders (more people who begin doing what you're doing)
So, whereas the seventeen points above describe HOW you get paid and WHEN you get paid, know that you get paid FOR the three here! Got it?! Great...