The Power of Human Touch (Oils of the Bible, #3)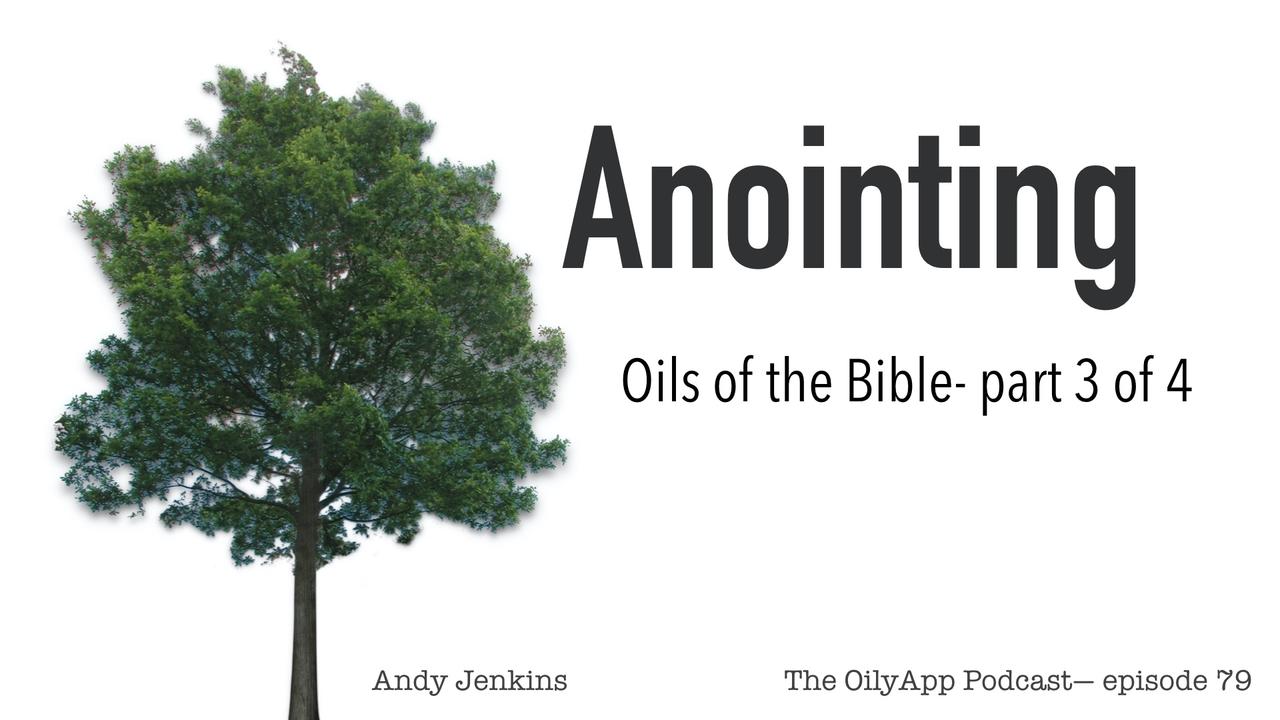 In this episode I take another look at Scripture, particularly in how it mentions essential oils and this idea of anointing…
Here are a few of the points to listen for in this talk….
Essential oils appear throughout the Scripture at several important places
Remember, the tree of life was for "food and healing" (we discussed this in the first talk of this series)
Healing / health properties of plants… throughout history…
In the Old Testament = Tabernacle, anointing (Psalm 133), etc.
Oils in Jesus' life= at His birth (Luke 2), sent disciples to lay hands AND anoint (Mark 6:7-13)… and before His death (Mark 14:1-9, Matthew 26:1-13), AND at his death (John 19:39).
Notice how the Bible authors ASSUME we would be familiar with this info (same as crucifixion, baptism, communion, anointing / laying on of hands)
Notice "laying on of hands," the power of touch…
Quality matters… especially when you see the "rub" and "smear" imagery… So, we see the power of touch, something useful for the body, etc…
Places we see "laying on of hands" =
Healing
Imparting spiritual gifts (1 Timothy 4:14, 5:22, Deuteronomy 34:9)
Blessing people (Mark 10:16)
Imparting the Holy Spirit (Acts 8:17).
We'll cover this all in the next few minutes…
---
We have an entire 7 hour course on the Oils of Ancient Scripture available on our website— complete with the eBook, the complete audio, and the video feeds…
It's called "The Healing Workshop"- https://www.oilyapp.com/healing-workshop.
In fact, there are TWO video versions of this course. I originally filmed the course in a studio in order to release it in time for a Young Living convention. Then, a few months later, a church in our state invited me to teach the information there.
They had video capabilities and asked if they could film. I consented, as long as I could get a copy and share the live version with you.
Take a look at our site— the intro video is available to stream free (and, this entire course is free to all OilyApp+ members).
You can buy access for as little as $15/month— with no contact, no commitment… cancelling anytime… go to www.OilyApp.com/plus.
Or, if you're not ready to commit, you can test drive the courses FREE for ten days at https://www.oilyapp.com/thanks-trial-offer.
Next week I'll be back and we'll take the convo a bit farther in the Oils of the Bible series.